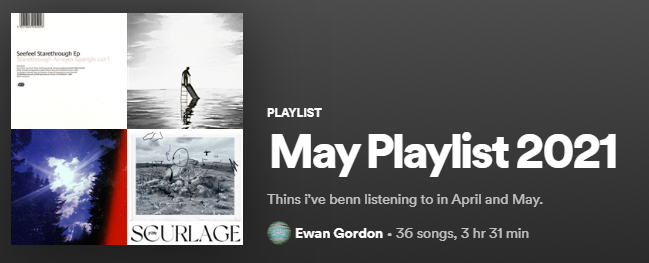 A few things i've been listening to through April and May. 
Its feeling like Summer today in Portstewart and i've got that Yumbo track on repeat. But lots of good things in there from Herbert, OPN, Koreless, Colleen, Murcof and more. Lots of atmospherics.
You can find the playlist archive via the link below.